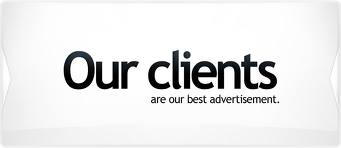 What people are saying about SAMC, Inc.
Following are testimonials from clients and colleagues. Please let us know if you would like to contact some of our clients for a reference.
"As a senior higher education consultant and former university president and dean, I am pleased to recommend SAMC, Inc. They are dedicated to excellence, client support, and teaching. Dr. Richichi instills clarity and insight into statistical processes and they provide effective explanations. I have partnered with SAMC, Inc. on multiple research projects and they are exceptional with respect to turnaround, professionalism and assistance."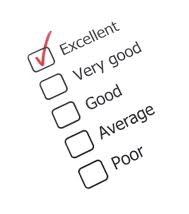 - Joyce A. Banjac, Ph.D.
- Vice President, Chief Strategist, Organizational Markets
"I found Dr. Richichi's company, Statistical Analysis and Measurement Consultants, Inc., on the internet. I have used SAMC, Inc. as my primary statistician for every research grant I have submitted. Right now, they are consultants on an NIH funded multi center clinical research trial as well as on several smaller grants. Unlike any statistician I have used, Dr. Richichi doesn't just give me results, he explains every statistical test and why he did it. I have referred many of my colleagues to him which, in my mind, is the
strongest recommendation of all."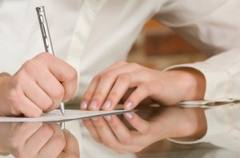 - Rachel Berger, MD, MPH.
- Children's Hospital of Pittsburgh of UPMC
"I use SAMC, Inc. for the statistical aspects of my federally-funded research projects. Although statistics can seem overwhelming to those of us without a statistical background, Dr. Richichi always takes the time to explain everything he does in a way that even "statistically challenged" individuals can understand! SAMC, Inc. is always available, even right up to the last minute for grant deadlines. SAMC, Inc. makes the process easy and stress-free. I highly recommend them."
-Susan Harrington, President
-Harrington Software Associates, Inc.
"I worked with Dr. Richichi when we taught together at Monmouth University. Dr. Richichi always taught those courses most dreaded by the typical college student: statistics, research methods, and experimental design. He distilled this subject matter in such a way that it not only decreased their anxiety levels but also communicated the subject matter to them in an effective manner. Dr. Richichi also possesses a very easy-going temperament and a fine sense of humor."

- Joseph E. Colford, Ph.D. Director
- Graduate Program in School Psychology
- Georgian Court University
"The statistical and research acumen of SAMC, Inc. far exceeds most professionals in the field. I have mentored many student dissertations and I always ask SAMC, Inc. to consult. I have relied on Dr. Richichi's wealth of knowledge and experience for many research designs, both experimental and quasi-experimental."
- Thomas Massarelli, Ph.D.
- Director, School and Community Psychology Program
- Seton Hall University